Greenville, Illinois Chamber of Commerce!


Connect & Share
Network with more Chamber members at our gatherings!
Grow Into Tomorrow
Ribbon Cuttings mark entrepreneurs and expansion!
Plug Into The Community
Build relationships with your neighborhood partners!
Celebrate Our Yesterday
Meet sports greats at the Cardinals Baseball Luncheon!
Welcome to your Chamber of Commerce!
Greenville was founded in 1815 by George Davidson-three years before Illinois became a state. Greenville became the seat of government for Bond County in 1821. [Continue reading more history...]

The Greenville Chamber of Commerce is organized to advance the general welfare and prosperity of the Greenville area so that its citizens and all areas of its business community shall prosper. All necessary means of promotion shall be provided and particular attention and emphasis shall be given to the economic, civic, commercial, cultural, industrial and education interests of the area.

Find the current directory of Chamber Members here!

The Chamber offers networking opportunities including Business After Hours, SMART Talks, and Business Network Luncheons. The Chamber sponsors community events like the Gerald Turley Memorial Award, Cardinals Baseball Lunch, Labor Day Golf Tournament, Restaurant Week, Come Home For Christmas, and Holiday Decorating Contest.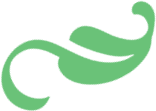 Events in Greenville
Get In Touch
Chamber of Commerce
102 N. Second Greenville, IL 62246
Located in the SMART Center — Second Floor
1-844-404-9272 or 618-664-9272

© 2000 Greenville Illinois Chamber of Commerce.
Web Development & Management by http://www.rainofhearts.com


Latest News Releases
Chamber Director Elaine McNamara Made a January Appearance on Wireside Chat, SWECI's podcast

Mar 27, 2023

Witches' Night Out October 12th 5-9pm on 2nd Street

August 28, 2023 Join us for another fun Halloween themed event! We had such a great time last year that we wanted to start a new tradition. We'll have vendors, food, drinks, karaoke, and more! Contest details to come soon!
If your business would like to be a sponsor please contact the Greenville Chamber of Commerce via email at greenvilleilchamber@gmail.com


Trunk Or Treat October 26th 4-6:30pm

September 7, 2023 Greenville's Downtown Trunk or Treat is back! This year's event will take place around the north, east & south sides of the Bond County Courthouse on College Ave, Second Street, and Main Street. No reservation required. If you are setting up a table or trunk, please be ready to go by 4:00. We'll begin closing those streets at 2 pm.


Chamber Events in September/October

September 22, 2023 Schedule of events is subject to change depending on health restrictions and weather conditions.

Join us for our next Business After Hours on Thursday, October 5 from 5-7pm! This time we'll be hosted by our favorite bowling spot: 4th Street Lanes! It's a great chance to meet and mingle with your fellow chamber members. We're looking forward to our first event at this fun location! See you there! Chamber members are more than welcome to invite a guest.
BAH Facebook Event Page

Bond County Business Network Luncheon 🍴🍔: Join us on Tuesday, September 12th 11:30am on the THIRD floor of the SMART Center. Networking, lunch, and our guest speaker. RSVP for another great chance to connect and promote! The event cost is $12 ($12.50 if credit card) and includes lunch. Payment can be made at the event (cash, check or charge) or pre-pay online (link also in Chamber Update emailing). Make sure to RSVP by Monday (Sept 11th) noon to elaine@greenvillesmart.com or by calling 618-664-9272.

Good Works Seminar: Building a Stronger Foundation for Your Business and Our Community. Join us at 6:30am Tuesday, September 19, 2023 for a discussion on philanthropy and how giving creates strength in our community. We'll hear from our non-profit chamber members along with some of our business members who have made giving a consistent practice. Learn how, what and why they give AND how it's benefitted their business and Greenville. We'll meet on the 3rd floor of the SMART Center. Snacks and beverages will be provided.

For more info about any event, contact Elaine at the Chamber!
Your Chamber on Social
In this episode Elaine talks with Joellen Vohlken of the Greenville Women's Alliance about the new organization's leadership and service mission to fill some of the important needs of our community. Greenville SMART podcast series
"Like" and follow your Greenville Chamber of Commerce on Facebook for up-to-the-minute News, Photos, Videos, and Opportunities!


Upcoming Community Events
Sponsored and/or Supported by your Greenville Chamber Commerce
Due to Coronavirus Concerns some 2023 events may have to be postponed, cancelled, or converted to virtual!

Sep 19 6:30a Good Works Seminar: Building a Stronger Foundation for Your Business and Our Community @ SMART Center 3rd floor.
Oct 5 5-7pm Business After Hours @ Fourth Street Lanes.
Oct 7 8am-12pm Greenville Farmers/Makers Market Vendors can Register Now!
Oct 7 Apple Day, Chili Cook Off, Car Cruise, all on Greenville square.
Oct 10 11:30am Greenville SMART Business Network Luncheon w/ featured guest TBA.
Oct 12 5-9p Witches' Night out on Greenville square.
Oct 17 4-7p Take Two Tuesday: Meet us at the Greenville square for some week night fun, food and shopping. The uptown shops are staying open until 7pm and inviting vendors to join in. Vendors include local producers, growers and makers.


Chamber Membership!
Help Us Create A Better Greenville!

December 21, 2022 Join us for 2023! The new membership applications are ready! Thanks to all who have already renewed!
  Get your application below or on our Members Benefits Information Page. To join or renew online, CLICK HERE! Please complete and return to the Chamber office to ensure your membership remains current and we are able to continue to provide the many benefits of Chamber membership. Please also note the sponsorship page.
  Sincerely, Elaine McNamara
  Executive Director
2023 Chamber Membership/Sponsorship Packet

Shop Local With Chamber BoCo Bucks

Mar 18, 2023 BOCO BUCKS, the Bond County Shop Local / Greenville Chamber of Commerce gift certificates, are available now! Get your BOCO BUCKS certificates at these Greenville banks: Peoples State Bank, The FNB Community Bank, Bradford National Bank (College Ave. branch), The Bank of Hillsboro, Midland States Bank or thru the Chamber office.
    BoCo Bucks paper certificates are available in denominations of $10 and $25.
    There are also digital BoCo Bucks. Visit https://app.yiftee.com/gift-card/Greenville-Bocobucks to purchase digital BOCO Bucks and see a list of participating merchants.
    Ask about specials where BOCO Bucks are accepted. You can spend your BOCO Bucks with the following Greenville Chamber of Commerce members:
Affordable Termite and Pest Control; Bond County Realtors; Bond County Senior Center; Bond County Transit; The City of Greenville; The Collective Closet; Custom Wrenches; Dairy Queen of Greenville; Double J Doggie Play N Stay - Greenville; Evergreen Plant Co.; The Fainting Goat; Funderburk's; Huddle House; J & R Collision; Joe's Pizza of Greenville; Kahuna's Burgers & More; LuBob's Family Restaurant; Marcoot Jersey Creamery; McKay NAPA Auto Parts; NACO Printing; Nuby's Steakhouse; Pocahontas Mercantile & Sweet Shoppe; Rolling Lawns Farm / The Milk House; Thacker Insurance Services; The Zone of Greenville; Walker Photography; White Crane Catering.
    For more about shopping with BOCO BUCKS, visit the Shop Local Bond County IL Facebook page.
    If you are a member of the Greenville Chamber of Commerce and would like to accept BOCO Bucks, please call 618-664-9272 or email greenvilleilchamber@gmail.com.
This site is Mobile/Tablet friendly. It requires the use of ActiveX and JavaScript. Some plugins may be blocked in older versions of IE.